I have finally managed to get me arse out of the wagon and started on my space puppies once more.
One done, two 90% done (with faces, blood and a few details left).
I'm fully aware that his tip of the sword looks "chunky" in the pic, I redid the tip so it's nice and smooth now (at first I forgot it was supposed to be a frostblade and not a normal power sword and thus painted it glowing green so it's been redone 3 times ><).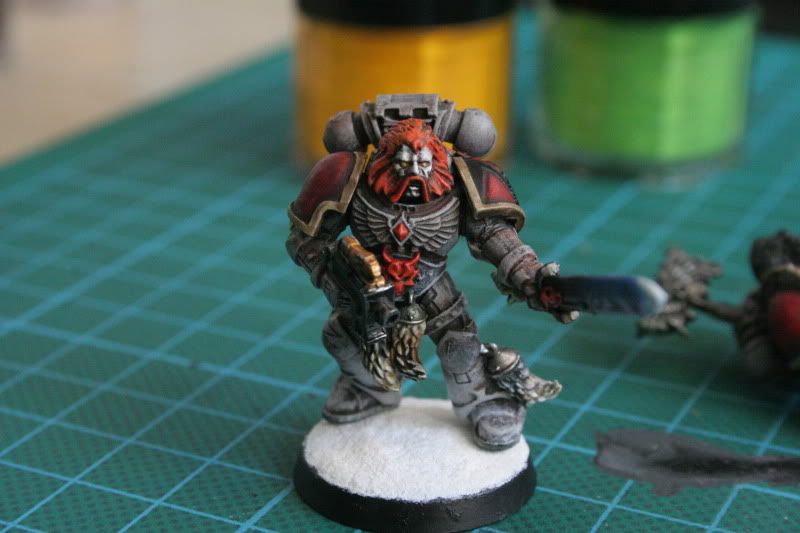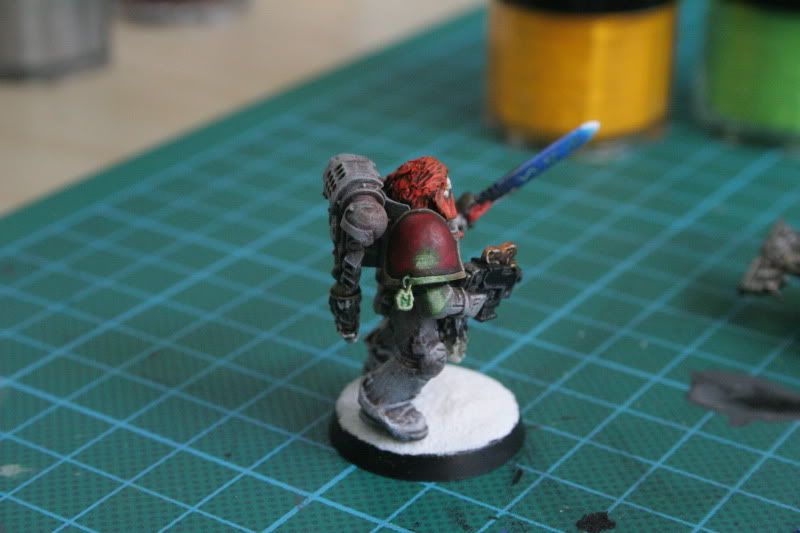 I'm thinkin' about adding some dripping blood from the sword, C&C on that?